Sunny Isles Beach Elevator Company
Sunny Isles Beach Elevator Service And Repair.
Elevators are an integral part of every residential and commercial unit. No matter what kind of property you are constructing, a multi-story building may always need elevator service. Although there are so many brands offering incredible services for installation of elevators; people are more worried about their long-term performance, maintenance and repair needs.
Sunny Isles Beach Elevator Service
Repair, Service, Maintenance, And Remodeling.
We are here to offer you reliable and satisfactory support for all elevator repair, service, and maintenance needs. Our teams are licensed and insured; we are ready to handle all types of elevator brands. You can book an appointment at any hour of the day. We are ready to provide free estimates 24×7.
Elevators
Elevator repairs, maintenance, installation, and remodeling. We are elevator experts in South Florida.
Escalators
Escalator manage masses of people securely and rapidly. Repairs, Maintenance, and Installations for Escalators.
Handicap Lifts
We service all makes of handicap lifts, stairlifts, and LULA and stair elevators.
Moving Walkways
Help people move with the newest technology. Malls, airports, stadiums we can help you.
Why Choose Us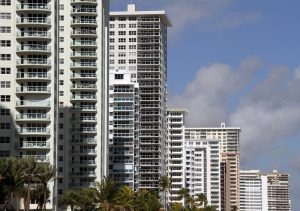 Owning elevator equipment at your personal property brings a luxurious feeling, and at the same time, it adds more comfort to your routines. You may find several unique models and designs of elevator systems in the market. They have different maintenance, service, repair, and remodeling needs. Moreover, the requirements may vary depending upon the traffic level and design of the equipment.
Our professionals at Clark Elevator are ready to serve your individual requirements with trusted procedures. We have designed customized programs to accommodate the specific repair and maintenance needs of your equipment. Our trained technicians can ensure that your equipment stays always in working condition. Adequate repair procedures that are applied as per the specific needs of the equipment also help to enhance overall performance as well. You can easily reduce the breakdowns of the equipment while enjoying convenient and comfortable operations in the long run.
If you live in Sunny Isles Beach or surrounding areas, you can book an appointment via our website online. We are ready to repair and maintain your escalators, elevators, moving walkways, and lifts as well. You can book an appointment with our technicians for both commercial and residential settings.
Regardless of the brand and type of problem your elevator is facing, our teams are ready to offer you a complete range of services for maintenance and repair. Our teams are also ready to provide new installation services for these moving equipment.
Book Your Appointment Now!
With more than 25 years of technical expertise and intense knowledge in the area, we promise top-notch repair services to our clients in the Sunny Isles Beach area. We are ready to provide immediate assistance for dumbwaiters, elevators, stairlifts, platform lifts, and material lifts as well. Our certified crew with knowledgeable technicians promises long-life performance with the timely fixing of all breakdowns.
Reach Us
Toll Free:
1-800-592-4818
Phone:
305-363-5885
Fax:
305-363-5884
Email:
info@clarkelevator.com
Location:
10891 NW 17th St #148, Miami, FL 33172