Coconut Grove Elevator Company
Coconut Grove Elevator Service And Repair.
Welcome to Clark Elevator Service And Repairs. We have been providing excellent home and commercial elevator solutions for over 25 years.
Coconut Grove Elevator Service
At Clark Elevator Services, we understand our customers' need for efficiency and assurance of quality service delivery. This is why we tailor our solutions to match our clients' expectations. Whether you want to maintain an old elevator or you want to set up a new one. We help you get your goals for vertical transportation accomplished.
Elevators
Elevator repairs, maintenance, installation, and remodeling. We are elevator experts in South Florida.
Escalators
Escalator manage masses of people securely and rapidly. Repairs, Maintenance, and Installations for Escalators.
Handicap Lifts
We service all makes of handicap lifts, stairlifts, and LULA and stair elevators.
Moving Walkways
Help people move with the newest technology. Malls, airports, stadiums we can help you.
Why Choose Us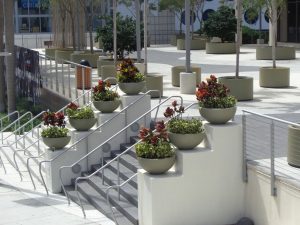 Elevator Repairs
We operate 24/7 emergency repair services for both commercial and residential elevators. We seek to restore your elevator to an excellent working condition as soon as possible. We help our clients make it easier to secure our emergency services so work on elevators is not delayed at all.
Elevator Installations
If you want to install a new elevator in your house or workplace, we can handle the process. We install a wide range of elevators including Pneumatic Vacuum Elevators, Stair Lifts, Commercial Dumbwaiter, and lots more.
Procurement of Parts
We can help you get the parts required to fix the issues with different types of elevators. We don't charge our clients for this service. Clients only need to pay for the parts while we help procure and move the parts to the site for replacements.
Maintenance
Our maintenance service upholds the industry's best practices. We help keep your elevators working fine. Our clients also get to save costs on expensive repairs and replacement of parts. With our solutions, we diagnose and quickly fix problems before they escalate and shut down the elevator.
Remodeling
If you need to upgrade your elevators, we know the best methods to help you. We can make a major overhaul on your current elevators to make them look modern and perform more efficiently.
24/7 Emergency Service
We are always available to attend to your needs as urgently as possible. Our customer care line can be reached 24/7 so clients can lodge their complaints and make inquiries.
Professional Team
Our engineers and work team are tested and trusted professionals in the industry. We follow the best practices to deliver industry-best services to our clients.
Certification
We are licensed and officially recognized as a legal elevator repair service provider in the United States. Our work crew is also certified to practice within the United States. Our clients can be assured of excellent services anytime our services are required.
Affordable Quotes
Coconut Grove Elevator Service charges very moderate fees for its services. Our clients keep calling for our services because we offer premium services at a relatively cheaper cost.
Faster Deployment and Delivery
We value our clients' time as well as ours. We quickly deploy our personnel as soon as necessary agreements have been reached.
Reach Us
Toll Free:
1-800-592-4818
Phone:
305-363-5885
Fax:
305-363-5884
Email:
info@clarkelevator.com
Location:
10891 NW 17th St #148, Miami, FL 33172