Delray Beach Elevator Company
Delray Beach Elevator Service And Repair.
Clark Elevator service aims to minimize hassle for residential, commercial, and industrial buildings. Clark is a full-service company operating in the Delray Beach area providing installation, repairs, maintenance, and modification.
Delray Beach Elevator Service
We have qualified, professional, and fully-licensed technicians who meet the residential, commercial, and industrial service ethics and standards. For many years, Clark Elevator Company has delivered an honest and straightforward service to its clients.
We are a full-service provider and offer 24/7 service, repair, installation, modernization, of residential, commercial, and industrial elevators in the Delray Beach Area. Our team is equipped with advanced, cutting-edge technology and mechanical/electrical tools to easily work on any elevator brand.
Elevators
Elevator repairs, maintenance, installation, and remodeling. We are elevator experts in South Florida.
Escalators
Escalator manage masses of people securely and rapidly. Repairs, Maintenance, and Installations for Escalators.
Handicap Lifts
We service all makes of handicap lifts, stairlifts, and LULA and stair elevators.
Moving Walkways
Help people move with the newest technology. Malls, airports, stadiums we can help you.
Why Choose Us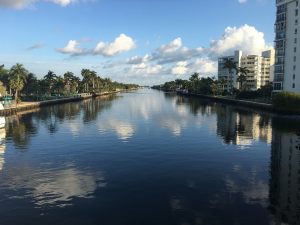 As Delray Beach's largest elevator service Company, Clark is driven to provide the very best in local, responsive, and independent elevator service. Our professionals deliver unbiased, smart elevator repair, and maintenance to keep them performing optimally.
Clark is a Delray Beach Elevator Service Company that makes substantial efforts to make it easier for you to put proper elevator repair & maintenance protocols in place. The purpose is to keep the equipment up and running in the best condition.
Clark Beach Elevator aims to maximize the safety and reliability of your building's elevators. At the same time, our qualified professionals perform the best operations to minimize the need for expensive emergency elevator maintenance or repairs.
Clark Elevator Company provides a cost-effective repair service with minimum downtime for our customers. With our professional and knowledgeable technicians, we can repair older elevators to newer installments.
Modern elevators are complex systems with high-tech computerized control systems, which demand knowledge and skills of electric, electronics, and hydraulics. All of our repair mechanics and technicians are highly trained professionals and licensed in the State of Florida.
Clark Elevator Company has sophisticated and affordable maintenance programs designed and tailored to your building and equipment lifecycle.
You will get continuous maintenance service, high performance, efficiency, and easy access to professional advice in the Delray Beach area.
Clark has made it possible to provide the best maintenance service through a network of management and dispatching – we have local warehousing in the Delray Beach area.
Our Company has custom designs for your unique building and elevator equipment irrespective of the original manufacture.
Clark Delray Beach Elevator Company does not squeeze into a 'preset' or 'predetermined' contract level, which may not fit. We do our best to get a tailored designed maintenance service plan that is specific to your needs.
We have dedicated Account Managers who maintain lines of communication with top-notch quality monitored 24/7 dispatch. We have service supervisors assigned to specific areas in the Delray Beach Region to support customized service from your neighborhood local technicians.
Reach Us
Toll Free:
1-800-592-4818
Phone:
305-363-5885
Fax:
305-363-5884
Email:
info@clarkelevator.com
Location:
10891 NW 17th St #148, Miami, FL 33172