Key Biscayne Elevator Company
Key Biscayne Elevator Service And Repair.
Are you looking for certified & professional elevator services in Key Biscayne? Clark Elevator Services Co. understand that elevators should be in perfect working condition all the time. For Key Biscayne elevator services, we provide the best technicians in town.
Key Biscayne Elevator Service
Repair, Service, Maintenance, And Remodeling.
Elevators are meant to provide ease to consumers coming into your building. Broken, improperly maintained, and jerky movement of an elevator are alarming signs. At Clark Elevator Company, we know the working and underlying mechanisms of all kinds of elevators. Elevator repair, service, and remodeling are highly specialized jobs. Therefore, they hire professional technicians only.
Elevators
Elevator repairs, maintenance, installation, and remodeling. We are elevator experts in South Florida.
Escalators
Escalator manage masses of people securely and rapidly. Repairs, Maintenance, and Installations for Escalators.
Handicap Lifts
We service all makes of handicap lifts, stairlifts, and LULA and stair elevators.
Moving Walkways
Help people move with the newest technology. Malls, airports, stadiums we can help you.
Why Choose Us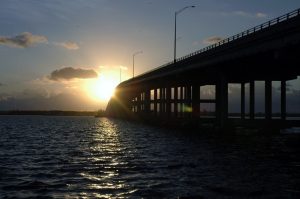 At Clart Elevator Service Co., our experts know this work like the back of their hands. Whether your elevator needs repair, maintenance, or remodeling work— you can rely on us.
For the past many years, we're a trusted choice of people living in Key Biscayne. We can provide quick & efficient repair services within 24 hours across Key Biscayne, ensuring that your elevators fulfill its lifting responsibilities. Our technicians are certified, but we use specialized tools and the best industry practices that enable us to deliver impeccable services.
Our quality of Key Biscayne elevator services speaks for itself. We're a full-service elevator service company, which means our knowledge of the industry has no boundaries. Our technicians are highly trained, and they go through a rigorous testing phase to prove their worth for our company.
We focus on serving our customers the right way. Our services provide 100% customer satisfaction. Regardless of your project scale and budget, we offer the same quality services to every customer who walks through our doors.
Elevator service, repair, maintenance, and remodeling is not an ordinary or easy work. Therefore, professional & specialist hands are required. At Clark Elevator Service Co., our crew is certified and highly trained to deliver all kinds of elevator services.
We offer 24-hour services, ensuring that you get quick & efficient work. We have an extensive crew of elevator experts ready to deliver services at any hour of the day.
Our services are not limited by any means. Regardless of whether your elevator need repairing, servicing, remodeling, or scheduled maintenance, we have you covered.
One of our top qualities includes the use of highly sophisticated diagnostic tools. Tools combine with experience to detect even the slightest of faults. Our maintenance experts use these tools to ensure that maintenance cost stays low.
Clark Elevator Service Co. is a perfect blend of certified experts, high-quality services, and 25 years of experience. With the wealth of expertise and experience, we offer high-quality elevator services in Key Biscayne.
If you're looking for efficient, affordable, and high-quality Key Biscayne elevator services at the hands of highly trained & certified technicians, look no further. Get in touch with us now for a free project estimate!
Reach Us
Toll Free:
1-800-592-4818
Phone:
305-363-5885
Fax:
305-363-5884
Email:
info@clarkelevator.com
Location:
10891 NW 17th St #148, Miami, FL 33172