Doral Elevator Service And Repair.
Are you a resident of Doral city and looking for a company that provides the best vertical transportation solutions? Then, you are in the right place.
Doral Elevator Service
Doral is amongst the premium cities of Florida and is known as a place with a superior quality of life. Living in a city like this demands superior quality in everything. So, do look for an expert vertical transportation company when you plan to install an escalator or an elevator. Clark Elevator Service Co. is a well-known company that provides residential and commercial services in all of South Florida. Working for thirty years, Clark Elevator Service co. is an expert company that is committed to serving its customer with the best escalators, elevators, lifts, and moving walkways that are safe and easily operable. From new installation to repair works, the company is ever ready to serve you!
Elevators
Elevator repairs, maintenance, installation, and remodeling. We are elevator experts in South Florida.
Escalators
Escalator manage masses of people securely and rapidly. Repairs, Maintenance, and Installations for Escalators.
Handicap Lifts
We service all makes of handicap lifts, stairlifts, and LULA and stair elevators.
Moving Walkways
Help people move with the newest technology. Malls, airports, stadiums we can help you.
Why Choose Us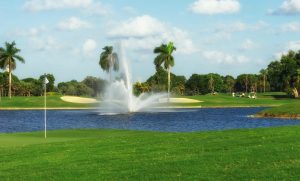 There are many reasons to choose us and you can explore that by visiting our website. Let us list a few of them so that it is easy for you to go for us.
Tools & Techniques: Our mechanics have the right knowledge and technique to install lifts, escalators, and elevators. They are pro at its maintenance and also provide solutions to your stated issues. Whether you need a new moving medium at home or office or want to modernize the old one, our team will find a way out to serve you with the best solution.
Experience: We are in this field for the last thirty years.
Competitive and affordable rates: Contact us through our web page, that is, https://clarkelevator.com/ or call us at 305-363-5885 to get a free estimate for the service you need. We assure you to give a competitive quote and a customized solution keeping your budget in mind.
24/7 Service: We are available around the clock to serve our customers and just a call away if there is any repair or maintenance work required.
Customers first: The mission is to keep consumer needs and priorities on top by serving them with the best solutions.
Licensed & insured: Our technicians are certified and the equipment that we use is licensed and insured. We prioritize consumer safety and use the best equipment available for the installation and repair works.
With all the above-mentioned reasons, you can select us for the installation of lifts, escalators, and elevators, moving walkways, and other vertical transportable solutions. We not only install new equipment but provide preventive maintenance services as well. We take complete responsibility for our equipment and are available for emergency repairs and maintenance as well. Our team will be at your doorstep in case of a sudden failure of our equipment to help you out as we are always available for our customers. Our maintenance contracts usually cover every aspect of repair & maintenance to keep our customers satisfied.
So, do not doubt and trust us with escalator and elevator installations and repairs. Clark Elevator Service Co. is the best & safest when it comes to moveable mediums like lifts, elevators, and escalators for all types and purposes.
Reach Us
Toll Free:
1-800-592-4818
Phone:
305-363-5885
Fax:
305-363-5884
Email:
info@clarkelevator.com
Location:
10891 NW 17th St #148, Miami, FL 33172