Kendall Elevator Service And Repair.
Whether we talk about a residential or commercial building, having a functional and reliable elevator system is the biggest blessing. Anyone living in the building may need to access it day or night, sometimes in the hour of emergency. But if it fails to work, one may experience huge trouble.
Kendall Elevator Service
Repair, Service, Maintenance, And Remodeling.
We are here to serve your needs with an instant repair for all commercial and residential equipment. We are ready to bring your elevators to working mode with our licensed and insured services. You can book an appointment 24×7 hour a day and ask for free estimates to fix the trouble.
Elevators
Elevator repairs, maintenance, installation, and remodeling. We are elevator experts in South Florida.
Escalators
Escalator manage masses of people securely and rapidly. Repairs, Maintenance, and Installations for Escalators.
Handicap Lifts
We service all makes of handicap lifts, stairlifts, and LULA and stair elevators.
Moving Walkways
Help people move with the newest technology. Malls, airports, stadiums we can help you.
Why Choose Us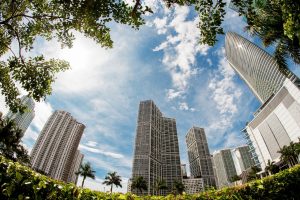 No matter what type of building equipment you have installed, it may always have unique repair and maintenance requirements based on traffic and design. Our teams at Kendall Elevator take full responsibility to offer excellent services for repair, maintenance, and remodeling your elevators.
We have designed custom maintenance programs to assist our clients with their unique needs. You can rely on our experienced and trained professionals that promise complete user satisfaction for all the repairs they execute. Moreover, when the elevators are fixed with standard procedures, it becomes easier to reduce the probability of failures in the future as well. Our custom maintenance programs can help you examine and minimize breakdowns while keeping your equipment in excellent condition.
We are serving clients in the Kendall and surrounding areas for the past several years. With top-notch services, we have developed a loyal customer base in the market. Our teams are experienced in handling breakdowns associated with elevators, moving walkways, full elevator, and lift services as well.
No matter which brand you love to follow, our technicians can fix breakdowns for all of them. Whether you need services for commercial or residential settings, we are ready to handle all your equipment types. Along with repair services, we can also help you with new installations, services, maintenance as well. You can call us at any hour of the day to get free estimates for the variety of services. We can examine and fix your equipment irrespective of its current condition, type, and settings.
Reach Us
Toll Free:
1-800-592-4818
Phone:
305-363-5885
Fax:
305-363-5884
Email:
info@clarkelevator.com
Location:
10891 NW 17th St #148, Miami, FL 33172