Dania Beach Elevator Company
Get the Best Elevator Service and Repair in Dania Beach!
We offer solutions for commercial and residential equipment.
Free Estimates. 24 Hour Service. Licensed And Insured.
Dania Beach Elevator Service
Want to increase the lifespan of your elevators and escalators? Want to get the highest level of safety for your elevator/escalator system? Clark Elevator Service Co. is dedicated to providing you with the utmost professional service for your elevator and escalator equipment. Offering solutions for residential and commercial equipment, we know the technical requirements and time constraints for the proper maintenance of equipment. From new installations to elevator repairs and preventive maintenance, we try to make sure that your equipment is efficient as well as operable. So, what are you waiting for now?
Elevators
Elevator repairs, maintenance, installation, and remodeling. We are elevator experts in South Florida.
Escalators
Escalator manage masses of people securely and rapidly. Repairs, Maintenance, and Installations for Escalators.
Handicap Lifts
We service all makes of handicap lifts, stairlifts, and LULA and stair elevators.
Moving Walkways
Help people move with the newest technology. Malls, airports, stadiums we can help you.
Why Choose Us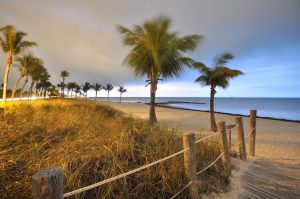 Clark Elevator Service Co. truly understands the needs of its customers. We know that the equipment of every building is unique in terms of design, traffic, etc. That is why we are providing elevator maintenance programs specifically according to the individual requirements of every client. At Clark Elevator Service Co. we are committed to offering quality escalators, elevators, walking walkways as well as moving lifts. We believe in preventive maintenance to keep elevators in service and in tip-top shape for a long period of time.
Our maintenance technicians have several years of experience in the elevator industry and are providing the best repair and maintenance services this makes us unique from our competitors. If your elevator parts are broken down, we are here for you to provide complete coverage and warranty.
Get our escalator and elevator maintenance services and be confident about your equipment working efficiently for a long span of time!
Interested in learning more about our services? So, why wait further? If you want to get our equipment maintenance services, Clark Elevator Service Co is there to assist you in the best possible way. Reach us by calling at 305-363-5885 or by sending an email at info@clarkelevator.com.
Clark Elevator Service Co. is a leading elevator, escalator, and moving lifts Maintenance Company that is providing equipment maintenance service in Dania Beach and the surrounding areas. Whether the equipment is based in residential and commercial settings, our maintenance technicians are expert in proving the top-quality service.
The best thing? At Clark Elevator Service Co., we are not only providing customized and cost-effective maintenance services but we are also offering new installations of elevators and escalators and repairing of parts. Plus, we are providing free estimates as well.
Preventive maintenance has always been our priority that is why, to keep your equipment in working condition for as long as possible, we are providing elevator preventive maintenance. Unlike other maintenance companies who provide the services when the equipment fails, we put our strong efforts to provide the highest level of preventive maintenance.
Clark Elevator Service Co. is dedicated to offering top-quality customer service for the people of Dania Beach. We are providing incredible installations and upkeep of escalators, elevators, moving lifts, and platform lifts for more than 30 years. To keep our clients happy and satisfied in Dania Beach, our certified and expert elevator repair technicians are providing 24/7 customer support service. In short, when you hire Clark Elevator Service Co., you are, in fact, taking the services of an experienced team of certified technicians.
Reach Us
Toll Free:
1-800-592-4818
Phone:
305-363-5885
Fax:
305-363-5884
Email:
info@clarkelevator.com
Location:
10891 NW 17th St #148, Miami, FL 33172