Brickell Elevator Company
Brickell Elevator Service And Repair.
One-stop solution for all kinds of elevator repair & maintenance services in Brickell
Are you looking for quick, efficient, and high-quality elevator services in Brickell? Clark Elevator understands the dependency on elevators and provides the best elevator repair & maintenance services in Brickell.
Brickell Elevator Service
Repair, Service, Maintenance, And Remodeling.
Same-day repair, maintenance, and remodeling services at an affordable cost within Brickell. We understand the need for elevators in residential & commercial buildings. They're meant to bring ease to our life. At some places in Brickell, elevators are used more than other places, so they require regular & high-quality maintenance services.
At Clart Elevator, we've complete know-how of every kind of elevator. Whether your elevator needs repairing, schedule maintenance, or remodeling, we've you covered.
Elevators
Elevator repairs, maintenance, installation, and remodeling. We are elevator experts in South Florida.
Escalators
Escalator manage masses of people securely and rapidly. Repairs, Maintenance, and Installations for Escalators.
Handicap Lifts
We service all makes of handicap lifts, stairlifts, and LULA and stair elevators.
Moving Walkways
Help people move with the newest technology. Malls, airports, stadiums we can help you.
Why Choose Us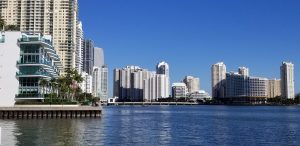 We can provide quick & efficient repair services within 24 hours across Brickell to ensure the residents or visitors do not suffer from inconvenience for too long. Our maintenance programs are designed on best industry practices. We analyze the level of usage of elevators in your building and prepare a maintenance program accordingly. The primary objective of maintenance programs is to ensure that all the parts are always in supreme condition, which eventually minimizes the risks of breakdowns.
Being our neighborhood, we care for the residents of Brickell. We can perfectly fine-tune Brickell elevators with a wealth of experience and knowledge about all types of elevators and escalators.
Our experience & knowledge base is not limited to a few types of elevators. Clark Elevators is a full-service elevator repair, maintenance, and remodeling company. Regardless of whether your elevator is based on an old working model or modern, we're the right choice for you in Brickell.
Protection of Brickell residents is our topmost priority; therefore, we ensure each part of the elevator is working fine. Our diagnostic procedure works on best industry standards and uses modern equipment to run diagnostic checks. Our schedule diagnostic checks can detect even the slightest of faults and repair it perfectly, which reduces the maintenance cost throughout the year.
At Clark Elevators, we're equipped with the best individuals who have spent years working in the elevator repair, maintenance, and remodeling industry. They work as a collective workforce and bring a wide variety of technical expertise & experience to complete any project efficiently.
If your building has old elevators and you want us to remodel them on modern technology, we've everything needed to meet your distinctive needs.
If you're looking for quick, affordable, and high-quality elevator repair, maintenance, or remodeling services, look no further. Get in touch with us now for a free project estimate!
Reach Us
Toll Free:
1-800-592-4818
Phone:
305-363-5885
Fax:
305-363-5884
Email:
info@clarkelevator.com
Location:
10891 NW 17th St #148, Miami, FL 33172