North Miami Beach Elevator Company
North Miami Beach Elevator Service And Repair.
Clark Elevator Service Co. provides a comprehensive elevator and escalator maintenance service, ensuring the longevity and reliability of your equipment. So, if you are on the lookout for the best elevator and escalator repair and maintenance services in North Miami, Clark Elevator Service Co. has got your covered. Serving North Miami and its surrounding areas for several years, we are committed to providing the best service possible. We have also developed the capability for manufacturing and installing new escalators, elevators, walkways, and moving lifts.
Our expert technicians know that elevators and escalators are said to be a major capital investment. That is why, they are putting efforts and working day and night to provide efficient, safe, and reliable services in residential as well as commercial settings.
Our commitment to customer satisfaction, high-quality services, budget-friendly rates, and 24/7 customer service has made us apart from our competitors. To inquire more about our services, get in touch with us right now on 305-363-5885.
North Miami Beach Elevator Service
Repair, Service, Maintenance, And Remodeling.
Clark Elevator Service Co. provides complete maintenance and repair services for escalators, elevators, moving lifts and walkways in North Miami, Florida. Our dedication to delivering quality and reliable services have made us the trusted elevator maintenance partner of our clients. Apart from offering cost-effective repair services, we also provide free estimates. We will also get your approval before starting any work.
The repair technicians at Clark Elevator Service Co. can identify fault patterns and failures from your elevators as soon as an issue arises. They always try to make sure that efficient repair services can be provided in a safe manner, without causing any disruption to the premises.
Elevators
Elevator repairs, maintenance, installation, and remodeling. We are elevator experts in South Florida.
Escalators
Escalator manage masses of people securely and rapidly. Repairs, Maintenance, and Installations for Escalators.
Handicap Lifts
We service all makes of handicap lifts, stairlifts, and LULA and stair elevators.
Moving Walkways
Help people move with the newest technology. Malls, airports, stadiums we can help you.
Why Choose Us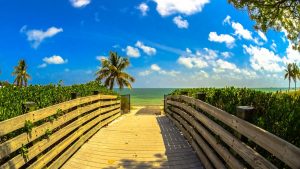 Clark Elevator Service Co. is working hard to keep Miami Dade County moving as well as improving industry standards. We have designed various maintenance and repair packages that may suit the requirements of our clients. In addition, if you want to give your elevators and escalators a new lease of life, no worries, we are providing equipment modernization services as well. So, do not wait anymore and approach us for the best lift repair services!
For more than 30 years, Clark Elevator Service Co. has been providing a complete range of elevator, escalator, moving lifts and walkways repair services in North Miami and surrounding areas. We understand the importance of customer satisfaction that is why we offer an industry-leading level of elevator maintenance services to satisfy our clients by all means. No matter your lifts are based in residential or commercial level, we make sure that your elevators are expertly maintained!
Clark Elevator Service Co. is your vertical transportation specialist. With our reliable and effective maintenance programs, we make sure that the lifespan of your equipment is maximized. Plus, our highly qualified and experienced engineers maintain a good relationship with our clients and provide an excellent level of service.
Along with new installations and modernization of existing systems, we also provide planned preventive maintenance. In this way, your equipment can be in working condition for years to come. We always pay attention and top quality to the fundamental operation of elevators, keeping in view the safety of people who are using it.
With several years of experience in the repair industry, Clark Elevator Service Co. is trusted by many people in North Miami, Florida to manage their escalator and elevator systems. We always pay attention to our clients – we listen to our clients and tailor our services according to their requirements. Our certified and expert technicians can service and repair all types of elevators, escalators, and lifts. They can offer a solution no matter whether it is a new development or re-construction and repair. They leave no stone unturned to add value to your business and assist keep you moving. Moreover, our customer service is available 24/7, operating all year round.
So, are you ready to get our first-class service for all your elevator repair and maintenance needs? Saying yes? Right? For further queries, you can send an email to us at info@clarkelevator.com.Call us at 305-363-5885 right now and discover how we can help you with our elevator maintenance services!
Reach Us
Toll Free:
1-800-592-4818
Phone:
305-363-5885
Fax:
305-363-5884
Email:
info@clarkelevator.com
Location:
10891 NW 17th St #148, Miami, FL 33172