West Palm Beach Elevator Company
West Palm Beach Elevator Service And Repair.
Are you planning to install elevator equipment at your new property? That's definitely an amazing idea!
But many of you might be worried about its long-term repair and maintenance procedures. Well, if you live in the West Palm Beach area, there is no need to worry anymore. Our trained technicians are ready to assist you with all commercial and residential elevator problems. You can book an appointment at any hour of the day to get free estimates. The licensed and insured professionals will visit your premises soon to fix the trouble.
West Palm Beach Elevator Service
Repair, Service, Maintenance, And Remodeling.
The market is loaded with several competitive brands of elevator equipment. No matter which one you trust the most, your recently installed elevator may need adequate maintenance services to perform well in the long run. Our experienced technicians are ready to handle all your needs.
We understand that different types of equipment have different requirements based on traffic, design, and usage. The professional teams at Clark Elevator Service take full responsibility to maintain your equipment with custom plans.
We can help you reduce the probability of breakdown so that you can enjoy a comfortable and convenient lifestyle. Whether home or office, we are ready to keep your elevator running in excellent condition in the long run.
Elevators
Elevator repairs, maintenance, installation, and remodeling. We are elevator experts in South Florida.
Escalators
Escalator manage masses of people securely and rapidly. Repairs, Maintenance, and Installations for Escalators.
Handicap Lifts
We service all makes of handicap lifts, stairlifts, and LULA and stair elevators.
Moving Walkways
Help people move with the newest technology. Malls, airports, stadiums we can help you.
Why Choose Us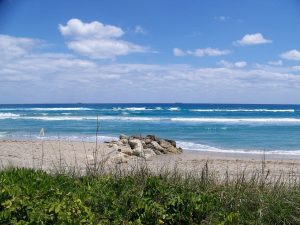 We follow standard repair procedures and custom maintenance plans for a variety of equipment. You can rely on our trusted approach to enjoy convenient routines.
If you live in the West Palm Beach area, there is no need to worry about repair, new installation, maintenance, and service-related problems. We are ready to assist our clients regardless of elevator brands and repair needs.
We are working in this field for the past 25 years and are ready to serve clients with full elevators, moving walkways, escalators, and lifts service business. You can call us for both residential and commercial repair needs.
Our diagnostic teams have extensive knowledge, and they know most trusted procedures to bring equipment to normal conditions. We are ready to maintain your business elevators, residential elevators, stairlifts, dumbwaiters, platform lifts, and material lifts as well. Our crew is completely certified to execute technical repair procedures.
Book your appointment now!
We are ready to serve clients in West Palm Beach area 24×7. You can book an appointment now to get free estimates for residential and commercial elevator repair needs. We can save you from the reoccurring cost of repair and maintenance by fixing the breakdowns more accurately.
West Palm Beach Elevator Service. We offer solutions for commercial and residential equipment. Free Estimates. 24 Hour Service. Licensed & Insured.
Reach Us
Toll Free:
1-800-592-4818
Phone:
305-363-5885
Fax:
305-363-5884
Email:
info@clarkelevator.com
Location:
10891 NW 17th St #148, Miami, FL 33172