Miami Elevator Service And Repair.
Clark Elevator provides high-quality elevator installation, repair, and maintenance services in Miami. As an experienced company, Clark is on the mission to provide superior quality and dependable repair & maintenance services for each of our customers.
Miami Elevator Service
Repair, Service, Maintenance, And Remodeling.
Clark provides exceptional installation service on many types of elevators and lifts. Winding drum and roped hydraulically are the two main options for residential elevators. Both have pros and cons.
This is the reason the licensed and professional staff consider this in your application. Clark Elevator Services can install, service, and maintain most makes and models. Our professional staff specializes in residential, commercial, and industrial elevator installation.
Elevators
Elevator repairs, maintenance, installation, and remodeling. We are elevator experts in South Florida.
Escalators
Escalator manage masses of people securely and rapidly. Repairs, Maintenance, and Installations for Escalators.
Handicap Lifts
We service all makes of handicap lifts, stairlifts, and LULA and stair elevators.
Moving Walkways
Help people move with the newest technology. Malls, airports, stadiums we can help you.
Why Choose Us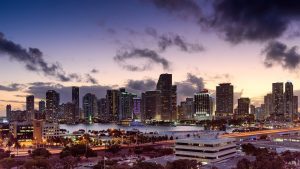 Clark Elevator Service Miami can help repair your malfunctioned elevator quickly and efficiently. Whether you are moving passengers, merchandise, or freight, we understand that the elevator is an important feature of your commercial building.
We have a team of specialists that provide repairs for different elevator types, including hydraulic, traction, and gearless. Besides, we carry replacement types for all elevator brands.
The extensive knowledge, experience, skills, and use of advanced tools make Clark a preferred repair vendor for residential and commercial buildings. We are an ideal choice for government entities, hospitals, theme parks, condominiums, and schools.
Clark Elevator Service, based in Florida's capital, serve Miami and nearby regions. The owners and managers of Clark Elevator Service are available to the customers at any time. We are local as well as live and work in the community.
We are grateful to the local network and relationships, which have made the Clark Elevator Service a successful company.
Simply put, we are customer-oriented as they are our top priority. Our service is of the customers, for the customers, and by the customers.
Clark Elevator Miami provides its clients with hands-on customer service that many of the big companies have transferred to automated phone systems and websites. Our company's goal is to offer our customers as much transparency and high-quality service as possible, which makes our administration and staff accountable to you.
Clark elevator service is an independent company. We are not owned by large firms and corporations with ever-increasing demands to boost shareholder returns.
We have an experienced and professional team of elevator installers, repairing technicians, and maintenance teams supported by cutting-edge technology and state-of-the-art system to ensure quality service.
Clark offers efficient, expedient, and cost-effective service to improve the performance of your elevator equipment. We are committed to maximizing the life of your residential, commercial, or industrial elevators. Lastly, our mission is to keep your property competitive by providing safe, reliable, and high-performing vertical transportation.
Reach Us
Toll Free:
1-800-592-4818
Phone:
305-363-5885
Fax:
305-363-5884
Email:
info@clarkelevator.com
Location:
10891 NW 17th St #148, Miami, FL 33172