Pinecrest Elevator Service And Repair.
Do you live in Pinecrest and are looking for a reliable elevator service provider that provides smart elevator solutions for both residential and commercial properties? Then you have landed the perfect place, as Clark Elevator Service Co. is the leading Pinecrest elevator company that designs customized elevator solutions with superior quality services each time you approach us with an issue!
Pinecrest Elevator Service
Repair, Service, Maintenance, And Remodeling.
Being in the business for over thirty years now, we are not only equipped with the right knowledge, tools, and techniques but are also committed to bring you the best services at affordable rates. From repair and maintenance work to new installation and servicing, we are always at your service with our expert team.
Maintenance Contracts Included.

Commercial And Residential Equipment.

Coverage And Warranty For Broken Down Elevator Parts.
Service Guaranteed

Clark Elevator company has the very best dedication to provide top quality customer support.
Certified

Our crew is completely certified, providing knowledgeable and friendly service.
24 Hour Service

Our team is ready to help you at any hour of the day, we will respond to your emergency.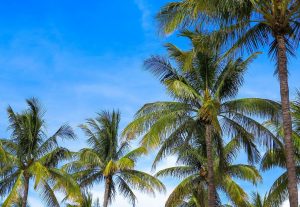 From installing your new moving medium for your residential or commercial property to upgrading your old one into a new and functional elevator, our team is dedicated to bringing you a smart elevator solution every time you approach us with an elevator need!
The technicians at Clark Elevator are equipped with state-of-the-art tools alongside the extensive knowledge and documentation to find a solution for your system ASAP! The Pinecrest Elevator technicians having extensive experience and certification from the State of Florida are the best when it comes to repairing and servicing your elevator. Bringing you the most reliable services in Pinecrest so that you have absolute peace of mind when going up or down in your elevator.
Being an industry leader that has over three decades of experience under its belt, Clark Elevator's mission is to bring you unmatchable elevator services in Pinecrest.
Our every client is valuable to us. We always put our client's needs and requirements in the first place and provide high-class services when it comes to their elevator needs.
We respect your time and needs, and hence our expert technicians assess the worksite to deliver the most efficient tackle plan and to complete the work in the least time without jeopardizing quality to save you from any convenience. We are available around the clock so that you don't have to wait when in an emergency!
Clark Elevator brings you incomparable services and solutions to solve your elevator problems. We make sure that you stay safe by bringing in durable elevators to your building that stay in the best form for years to come. Our expert elevator technicians, with their extensive experience, make sure that your elevator is up and running within no time.  So, if you need professional help for your elevator, just call us at 305-363-5885, and we will do our best to resolve your elevator issues at the earliest