Pembroke Pines Elevator Service And Repair.
We at Clark Elevator take responsibility for the service, repair, and maintenance of your equipment. Our teams are ready to deal with the residential as well as commercial elevators systems so that you can ensure durable and reliable performance in the long run. Our licensed and insured technicians are ready to provide 24x7 hour emergency services to the clients. You can call us at any hour of the day to get free estimates.
Pembroke Pines Elevator Service
Repair, Service, Maintenance, And Remodeling.
Machines and automated systems have become an integral part of the modern lifestyle. They add more comfort and luxury to our routines. One such equipment that makes our life easier is the elevator system. Whether you are designing a commercial or residential building, you may have to put special efforts to install an elevator. However, most of the people find it difficult to ensure the long-life performance of this expensive building equipment.
Maintenance Contracts Included.

Commercial And Residential Equipment.

Coverage And Warranty For Broken Down Elevator Parts.
Service Guaranteed

Clark Elevator service providers offer a guaranteed solution to all commercial as well as residential building equipment.
Certified

Our technicians are certified, licensed, and insured to handle all kinds of repair and maintenance services for commercial and residential elevator equipment.
24 Hour Service

No matter at what time of the day your elevator stops working, we are here to offer emergency repair service 24x7.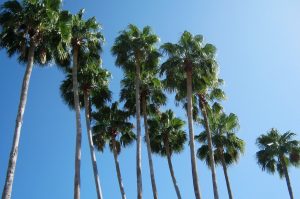 We are here to provide a complete care solution for your elevator system. Whether you need services for maintenance, repair or remodeling of the elevator system, our teams are ready to serve your needs on a priority basis.
We understand that building equipment has unique needs depending upon the traffic, design, and usage. But there is no need to worry about any breakdown when you have easy access to the professional technicians at Pembroke Pines Elevator. We have designed a customized solution to accommodate your individual requirements so that your equipment can stay in perfect condition all the time. We are ready to handle all kinds of breakdowns with our tailor-made maintenance programs. You can ensure the excellent condition of your elevator for the years after installation.
We are serving clients in the Pembroke Pines area for the past 25 years. We believe in building healthy relationships with our customers by delivering top-quality services. Our teams offer a full range of repair, maintenance, installation, and replacement services for escalator, elevator, moving walkway, and lifts as well. You can call our technicians for commercial and residential settings to fix the breakdowns in the hours of an emergency.
Our licensed and trained professionals make use of top-notch diagnosis services to enhance the overall performance of building equipment. You can rely on our friendly and knowledgeable staff. You can call us now to get the best services for your stairlifts, dumbwaiters, elevators, and material lifts as well.