North Miami Elevator Service And Repair.
With modern and busy lifestyles, we have become highly dependent on appliances and equipment. Among many other machines, elevators have become an integral part of our routines. Whether commercial or residential buildings, lifts, elevators, and walkways are an essential part of every construction. However, as these equipment require considerable investment, people often stay worried about their repair and maintenance.
North Miami Elevator Service
Repair, Service, Maintenance, And Remodeling.
Our experienced teams at North Miami Beach Elevator platform are ready to serve you with top-notch services for keeping your elevators in perfect condition. We are here to handle the repair and maintenance of all commercial and residential equipment with licensed and insured teams of professionals. You can book an appointment at any hour of the day to get free estimates.
Maintenance Contracts Included.

Commercial And Residential Equipment.

Coverage And Warranty For Broken Down Elevator Parts.
Service Guaranteed

North Miami Beach Elevator Service is known for offering ultimate customer service with the best dedication on all projects. You can rely on their years of experience to handle breakdown issues with standard procedures.
Certified

The professional technicians at North Miami Beach Elevator are certified to provide top-notch repair and maintenance services. They offer the most knowledgeable and friendly services to fix all the equipment related troubles.
24 Hour Service

You can call these professionals at any hour of the day and ask for free estimates. They are ready to serve clients 24x7 in the North Miami Beach area. It means you can get your elevator fixed at any hour of the day with ease.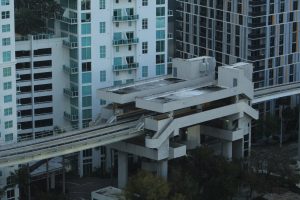 We understand that different building equipment may have different needs. The repair and maintenance needs of elevators manufactured by different companies may vary. That is why our experienced teams at North Miami Beach Elevator take full responsibility to repair, maintain, service, and remodel all your building equipment. Our technicians are trained to accommodate your specific requirements while promising a top-notch solution for your equipment.
Clark Elevator service providers are serving clients for the past 25 years. We know the possible faults and problems of all types of equipment. With extensive technical expertise, we can assure you a knowledgeable and friendly service. You can book an appointment with our licensed and insured teams to fix the breakdown.
Our team is serving clients at North Miami Beach and the surrounding area from the past several years. We can handle all kinds of equipment including elevators, moving walkways, escalators, and lifts at commercial as well as residential buildings. You can rely on our teams for a range of services including repair, maintenance, new installations, and replacements as well. We can handle all types of equipment from different brands and in different settings.
We understand that preventive protection is the prime concern for every individual. When you are highly dependent on the performance of equipment, we are here to help you keep them in the correct condition. Our diagnostic and repair teams are ready to serve clients with top quality 24x7 so that your elevators can perform well.